The "Original Backing Score" is a term meaning the compilation of multiple songs and tracks featured as backing music within the American Dragon: Jake Long TV Series. Disney has not released an Official Soundtrack to CD. Therefor, finding music releated to the series is difficult. There have been some fan made cover tracks, compilations and very few official releases.
Official Releases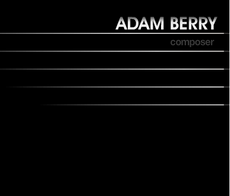 As no official soundtrack was published to CD, the only official backing music currently available to the public is featured on the website of the original music composer, Adam Berry.
The website currently hosts 9 different tracks featured within the series and is available to listen to at: "http://adamberrycomposer.com/" by clicking on the 'Music' tab on the right and scrolling down to 'American Dragon: Jake Long'
Track List (of Adam's Official Release)
1) Dragon Up
2) Jake and Rose Battle
3) Dragons at Jones Beach
4) Alley Noise
5) Mean Girls
6) Help a Playa Out
7) Dissappointment
8) Jake and Rose Love Theme
9) Haley the Star
Fan-Made Releases
Various people and groups have attempted an Official Soundtrack Release. Most projects were never completed and those that were, have been removed by the users. One project still running can be found on Deviant Art. The current track list as of January 2013 features 21 tracks. A combination of both official, fanmade and from the series itself. (a link cannot be provided at this time).